Our crypto screener is live 🔥
Discover the enhanced features and real-time insights of stakan.io cryptocurrency screener, now out of beta!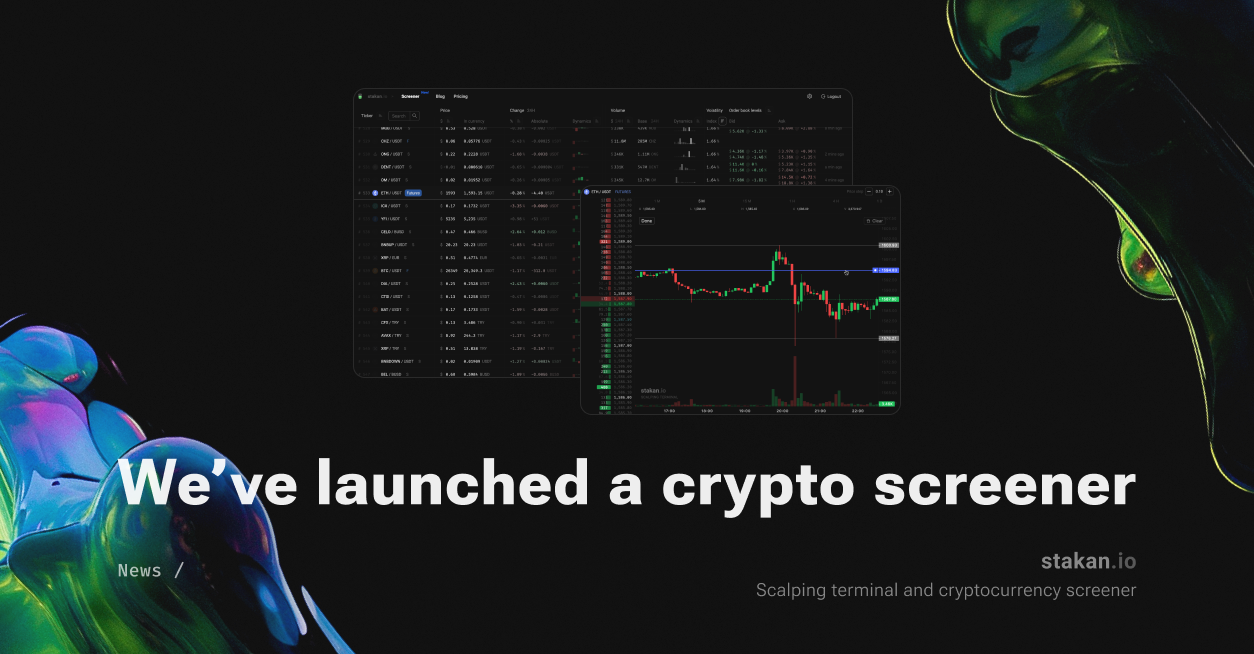 We are thrilled to share some exciting news with you: Our cryptocurrency screener is officially out of beta! You can start using it right now by simply clicking on the button below:
What is a cryptocurrency screener? It's a tool that helps you keep track of the newest cryptocurrency information in real time. With our screener, you can easily monitor price changes, trading volumes, and order book densities for over 1500 pairs. If you want to learn more about screeners, check out our article on Crypto Screeners for Scalping.
Features of stakan.io Crypto Screener
Real-time Order book and chart are right on the screener
When you click on an asset, a window appears with a candlestick chart and a detailed order book. This helps you check order book details and set the price easily. 👉 Try it!
Price alerts in your browser or via Telegram App
You can choose a specific price on the candlestick chart that you're interested in. Our app will notify you when the price reaches the level you picked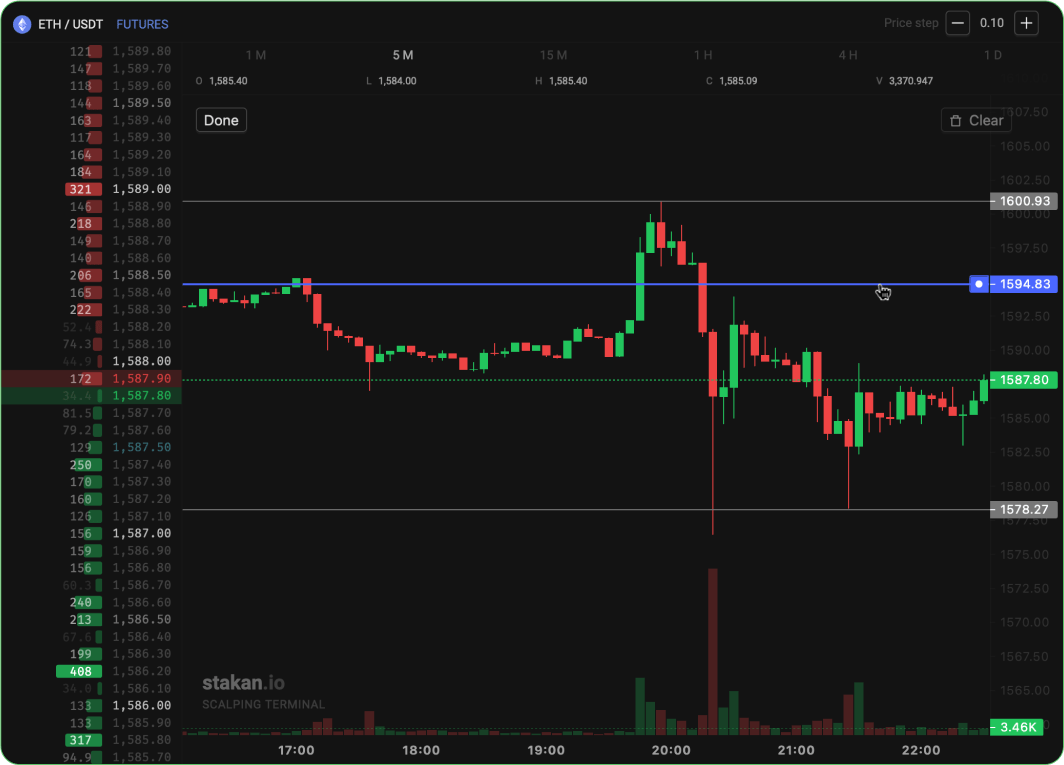 Moreover, stakan.io screener has all the classic features:
Search for over 1500 assets
Market data on price, volume, and volatility with USD conversions and sorting
Historical price movements and trading volume
Order book densities scanner
Help us make stakan.io even better. We are always ready for your suggestions and ideas on how to improve the screener. Share your thoughts at [email protected].
Your feedback is essential to us.